A Look Into the 2020 Chrysler 300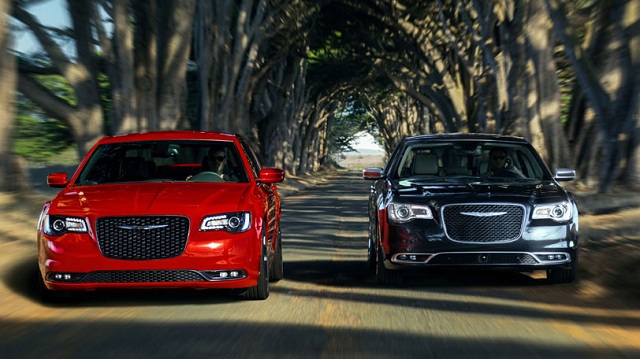 The new 2020 Chrysler 300 is a full-sized sedan with a lot of cosmetic and hi-tech features. It has been modified from its previous model.  A lot of the modifications are mainly on its safety and entertainment features it offers. For a base price of $32,340 the Chrysler 300 has a lot to offer.  Read more about the Chrysler 300 below.
Performance Specifications
Even though the Chrysler 300 is a full-size sedan it has an incredible performance. The base model offers a 292-horsepower engine, which balances efficiency and power.  It is suitable for driving in urban areas.  There is the option to upgrade to the more powerful Chrysler 300 S model which comes with 300-horsepower engine.
The Chrysler 300 possesses an electric power steering, which enhances its handling on any difficult terrain.  The base model comes with rear wheel drive, but there is also the all-wheel drive upgrade.  This provides the driver with better handling and more control.
For drivers who love speed, the Sports Mode is a must.  This feature enhances acceleration to give its driver an amazing driving experience.
Here is an analysis of the Chrysler 300's specifications:
Engine type: Regular unleaded V6
Fuel tank capacity: 18.5 gallons
Trans type: Eight-speed automatic with overdrive
Displacement: 3.6L
Drivetrain: Rear wheel drive (All wheel drive available)
Weight: 4,029 lbs
Front and rear disc brakes: Yes
Brake ABS system: 4-wheel
Trunk volume: 16.3ft3
Passenger capacity: Five
 Entertainment Features
The Chrysler 300 has an extensive list of high-tech entertainment features.  It comes standard with its signature UCONNECT 8.4 system, which features an 8.4-inch display. It allows multi-touch and swipe motions.  It is also equipped with Traffic Plus and five years of Sirius satellite radio service.
For music lovers, the Chrysler 300 comes with BeatsAudio system which includes 10 premium speakers, a trunk-mounted dual-voice coil subwoofer, and a 12-channel 552-watt amplifier.  The car is smartphone-friendly and has an improved entertainment system that you can link your devices to.  The media hub allows you to play music from your phone. It has an audio jack, two USB ports and a wireless charging pad for your gadgets.
Safety 
When it comes to safety, this vehicle is remarkable.  The Chrysler 300 features ParkSense which detects a potential collision and notifies the driver.  This is made possible by the ultrasonic signals ParkSense sends out in front of and behind the vehicle.
There is also the Adaptive Cruise Control with Stop that automatically maintains a particular distance between your vehicle and the car in front of you.  This feature adjusts the speed of your vehicle and even brings it to a complete stop whenever necessary.
Another feature worth mentioning is the Blind Spot Monitoring System.  It scans either side of the vehicle to detect if there are other cars in your blind spot when you are about to change lanes.  Once it detects a vehicle, the mirror displays an icon keeping you informed of the other vehicle's presence.
Fuel Efficiency
The Chrysler 300 fitted with rear wheel drive offers up to 19 MPG in urban areas and 30 MPG on the freeway, totaling an average of 23 MPG.  The all-wheel drive models, on the other hand, features 18 MPG in urban areas and 27 MPG on the freeway.
Pros & Cons
There are many pros and cons of the Chrysler 300.  The following are the major pros and cons of the 2020 Chrysler 300.
The Pros
Numerous active safety features
Wireless charging pad
Spacious trunk
Gadget connectivity support
Incredible audio system
The Cons
Additional expenses are attached to many safety features
Interior isn't quite spacious
Subpar interior quality
Fuel efficiency is not good enough
How the Chrysler 300 Compares to The Competition
There is a lot of competition for the still a lot of vehicles that rival it.  Its major rivals are the Dodge Charger, Toyota Avalon, Ford Taurus, Chevrolet Impala and Kia Cadenza.
The Chrysler 300 is a very pricey vehicle compared to its competitors.  Only the Toyota Avalon costs more with an MSRP of $33,300.  The cheapest rival is the Ford Taurus which sells for $28,638.
The Chrysler 300 is a great vehicle.  It has many safety features that keep you safe while driving in any condition.  It provides amazing entertainment with its numerous high-tech features like the audio system and the gadget connectivity.  The Chrysler 300 is a great choice for people who want to balance beauty and high performance in their cars.