The Best 4 Midsize Luxury Sedans On The Market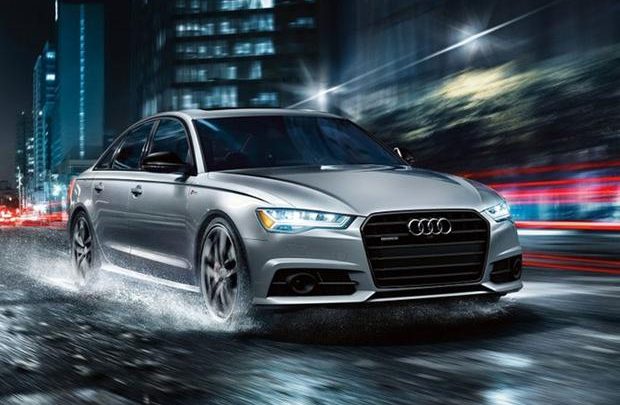 Most drivers drivers consider the midsize luxury sedan as an improved version of the regular family sedan. Consumers are attracted to luxury sedans because of their amazing fuel efficiency, increased extravagant features and improved performance.  There are many midsize luxury sedans available on the market. Below we have listed the top 4 midsize luxury sedans currently on the market.
2020 Genesis G90
The 2020 Genesis G90 gives other cars in its class a good run for their money.  The G90's 100,000-mile powertrain warranty makes it have a greater edge over competitors like the Mercedes-Benz S550.  In addition, every G90 is fitted with an exhaustive list of high quality features.
User-friendly HD infotainment screen
17-speaker sound system
Head-up display,
Wireless phone charging,
Smartphone integration.
Superb passenger comfort with lots of legroom
With respect to performance, the sedan offers two strong engine options that you can choose from.  The base engine has a total output of 365 horsepower (all year round road monstrosity).  However, you haven't experienced its strength until you experience the V8 engine.  The vehicle's excess power is well channeled and put to use with its eight-speed automatic transmission.  The G-90 might not be best at saving fuel, but it gives an acceptable 24 mpg on a freeway.  It's predictable handling gives its driver optimum satisfaction.
Another notable strengths of the G90 is its superb crash protection.  It was rewarded a five-star safety rating. Other high-tech driving aids that come with the G90 include the driver alertness monitor and automatic emergency braking.
2020 BMW 5 Series
BMW is a prominent and popular manufacturer of luxury cars.  They are known around the world for their superior cars.  So, it was not shocking to see how many drivers embraced the new 5 Series.  The efficiency of the base four-cylinder is with the help of BMW's TwinPower Turbo technology is amazing.  This gives the 5 Series a better ranking in regards to gas mileage than most vehicles in its class.  The optional diesel engine is best for fuel economy.  If you are still not satisfied, you can opt for the turbocharged six-cylinder engine for an awesome performance.  A ride in this sedan gives extra comfort and extravagance. Bumpy roads have nothing on the 5 series because it absorbs the bumps efficiently.
A state- of-the-art interior makes this car even more attractive.  Although the standard seats are very comfortable, the optional multi-contour seats have stat of the art ergonomics for drivers and passengers.  There is also the option of premium leather upholstery, which feels like butter.
The 5 Series comes with amazing features which aren't quite surprising.  The BMW's iDrive infotainment system has been improved with its useful touch pad feature.
The 2020 BMW 5 Series is built to keep all its passengers safe.  This is why it makes sense that it was picked as a Top Safety Pick by the IIHS. You do not need to worry about driving on wet roads because the 5 Series features self-drying brakes for better control.  The 5 Series provides other safety features including the night vision technology which allows you to see pedestrians when driving in the darkness.
2020 Cadillac CTS
The Cadillac CTS stands out from other sedans in its class with its awesome features.  Once you set your eyes on the Cadillac CTS, you'll instantly be drawn to its sharp look.  Its bold grille and stylish projector headlamps make it distinct from other vehicles on the road.  Just like its appearance, the performance of the 2020 Cadillac CTS will also impress you.
The turbocharged four-cylinder engine helps save a lot of fuel.  This engine returns an economical 30 mpg on the highway. The optional V6 engine runs quite smoothly, but the stronger turbocharged V6 gives a thrilling output of 420 horsepower.  In an intense 4.5 seconds, the V-sport trim accelerates to 60 mph.
If you are on a budget and don't want to spend on extras, then opt for the base CTS.  The base CTS model comes fitted with a Wi-Fi hot spot and a backup camera, which the BMW 5 Series does not.  Other notable features include a remote start, an 11-speaker Bose sound system, and an 8.0-inch touch-screen.  The more extravagant and luxury CTS comes with a digital gauge cluster.
The new CTS provides exceptional protection against impact and will give families a good sense of security.  A distinct safety technology that comes with this sedan is the Rear Camera Mirror.  Apart from the ease, it gives to a driver when parking, it also improves the driver's visibility on the road.
2020 Audi A6
The automotive industry is still in awe of the technologically advanced Audi A6, which is a refreshed and better version of the previous A6.  The incredible appearance of the A6 is due to the titanium-finished wheels.  The Audi A6 isn't just beautiful; it also gives its drivers a thrilling experience.
The best handling comes with the fresh Competition Prestige trim. It is fitted with a high-performance rear differential and a sports suspension.  You can choose from any of the two potent engines offered.  You can get a return of up to 35 mpg on the turbocharged four-cylinder engine.  However, the supercharged V6 engine produces an astounding 333 horsepower.  The optional and popular Quattro AWD system from Audi gives superior traction in winter.
A lot of people feel that the Audi A6 has the best interior in its class.  It is a perfect choice for everyday activities and long road-trips.  Its materials are of superior quality, and its buttons are properly placed. It also offers more rear-seat legroom compared to the Cadillac CTS.  It's standard leather upholstery gives it an added advantage over the Mercedes-Benz E-Class.  The Audi A6 is a technological masterpiece fitted with a high-resolution MMI infotainment system and has a 4G Wi-Fi hot spot.  It's 15-speaker Bang, and Olufsen audio system provides an amazing music experience.
To complement its solid design, the 2020 Audi A6 has a five-star safety rating.  It also provides a couple of driving aids.  The standard Audi Pre Sense system automatically tightens your seat belts and flashes your brake lights when it detects a possible crash.  Other safety features include a lane-keep assist, autonomous braking, and a night-vision camera.
One Last Thought
All four of these luxury sedans are amazing.  It is definitely hard to choose between them.  The best thing to do is to make a list of what features you want in your luxury sedan and then see what each of the cars offer.  It is also a great idea to take the cars out for a test drive to see which one you like the most.