What Is The Best Crossover In The UK In 2020?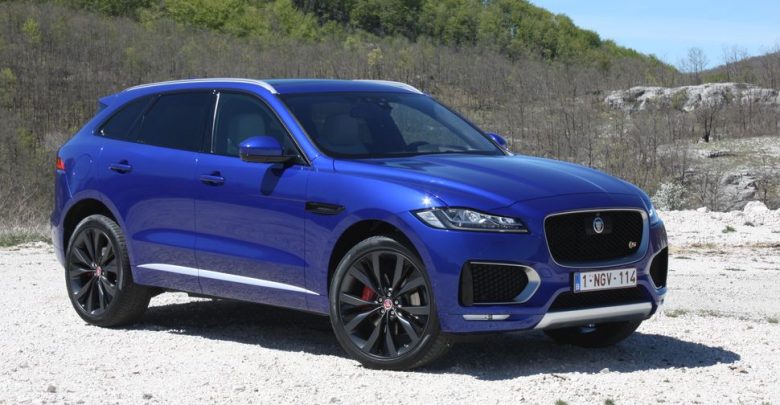 Today in the automobile market, families appreciate crossover vehicles due to its improved ride and handling characteristics. Its style, performance, and size form the basis of their classification. Below are certain brands of crossovers that are making a big impression in UK's market.
2020 Porsche Cayenne
The 2020 Porsche Cayenne is the most functional driver's car in the market, because of its deft handling, aesthetics features, potent available engines, and cutting-edge technology. It comes in different trim levels with the recent editions being the Cayenne Platinum and Cayenne S E-Hybrid platinum. The 2017 Porsche Cayenne has a starting price of £48,000, however the price increases to about £130,000 for a fully loaded Turbo S.
Performance
The Cayenne 2020  models have a standard AWD system and an eight-speed automatic transmission, but it's different trim levels determine their performances.
The Porsche Cayenne (base) has a torque of 295lbft and a 3.6-liter V6 engine that produces 300hp. While Porsche Cayenne S has a torque of 406lb-ft and a 3.6-liter turbocharged engine that produces 420hp.
The Cayenne S E-Hybrid has a 3.0-liter V6 engine together with an electric motor that produces 416hp and 435-lb-ft of torque. The Cayenne GTS has an upgraded feature of Cayenne S which makes it produces an additional 20hp at a torque of 443lb-ft. Furthermore, the Cayenne Turbo has a 4.8-liter V8 engine that generates 520hp and a torque of 553lb-ft. Also, the Cayenne Turbo S has an enhanced feature of the Cayenne Turbo which makes it produce 50 extra horse power at a torque of 590lb-ft.
Fuel Efficiency
With the base Cayenne, you can expect to get an average of 7.7km/l in the city and 10.2km/l on highways.
Safety and Entertainment Features
The Porsche Cayenne 2020 model is well-designed and robust. It has several safety features which keep driving as protected as possible. The array of smart technologies: such as the inclusion of smartphone-like gestures and Apple CarPlay in its infotainment system helps to enhance driving comfort.
Cayenne Vs Competition
The Cayenne performance ratios make it superior to its rival, the Macan. It also has a lesser price and a better reliability rating than the Range Rover Sport.
Pros
Stylish, well-made interior
Intuitive infotainment
Deft handling
Diverse power engine choice
Cons
Relatively high price tag
Below-average cargo capacity
2020 Land Rover Range Rover Evoque
The 2020 Range Rover Evoque is a unique brand due to its convertible body styles. It is available in three distinct features such as a two-door model, a four-door model, and a two-door convertible model. The Range Rover Evoque estimated value is between £34,000 to £52,000.
Performance
The 2020 Range Rover Evoque has a turbocharged 2.0-litre four-cylinder engine that puts out 240hp and a torque of 250-lb-ft, a standard AWD system using a nine-speed automatic transmission. It's Land Rover's Terrain Response system allows drivers to choose drive modes for different terrain types.
Fuel Efficiency
The recent editions of the Range Rover Evoque such as the hatchback and coupe get 8.9km/l in cities, 12.3km/l on highways, and 10.2km/l combined. While convertibles get an 8.5km/l in cities, 11.9km/l on highways, and 9.7km/l combined.
Safety and Entertainment Features
The Evoque comes with the latest advanced safety tech, like blind spot monitoring, antilock brakes, rear cross traffic alert, and parking sensors.
The Range Rover Evoque which includes the hatchback, coupe, and convertibles comes with the same InControl App suite which is connected to an 11-speaker audio system, but the major difference between them is their display screen.
Evoque Vs Competition
The Evoque provides more comfort and personal options than Land Rover Discovery Sport and Audi Q5 and provides a budget-friendly price than Porsche Macan.
Pros
Lushed interior
Unrivaled off-road capabilities
Personalized driving options
Remarkable fuel conservation
Cons
Cramped rear seat
Personalized driving options
Reduced rear visibility
BMW X6 2020
The BMW X6 2020 is a better model than the BMW X5 2017. It is one of the most sorts after cars in the UK market. It came with five seats and sub-divided into three trim levels. The value price for X6M begins at about £81,900 while that of X6 sDrive35i is about £50,000
Performance
The various trim levels have a standard eight-speed automatic transmission and gas steering-wheel mounted shift paddles. The 35i models have a 3.0-liter inline six-cylinder engine that outputs 300hp and 300lb-ft of torque. It also has a turbocharged 4.4liter V8 engine which outputs a 445hp and 480lb-ft of torque.
Fuel Efficiency
BMW rated X6 sDrive35i at 8.9km/l combined (7.7km/l in cities, 10.6km/l on highways), while xDrive35i is rated at 8.5km/l combined (7.7km/l in cities, 10.2km/l on highways). The XDrive50i is rated at 7.2km/l combined.
Safety and Entertainment Features
The BMW X6 2020 models have standard safety features such as automatic brake drying, stability and traction control, antilock brakes, and an air bag system.
The BMW's iDrive is a 10.2-inch infotainment display screen with touch-screen capabilities. It also comes with a nine speaker sound system, USB auxiliary audio inputs, an HD radio, and CD player.
BMW X6 Vs Competition
The 2020 X6 model is an exciting vehicle to drive than the Range Rover Sport and the Mercedes GLE-Class but has little emphasis on aesthetics.
Pros
Upscale interior
Intuitive infotainment
Sporty handling
Power engine choice
Cons
Minimal cargo room
Minimum rear headroom
Reduced rear visibility
Jaguar F-Pace 2020
The 2020 Jaguar F-Pace model has an interior space and dynamic driving performance that makes it unique in the market. It comes with five seats and is sub-divided into five trim levels. The price estimate for F-Pace 2020 model lies between £34,325 to about £57,999.
Performance
The various trim levels come with a standard eight-speed automatic transmission, paddle shifters, hill start, and AWD system. However, the F-Pace's power depends on which engine you choose. For example;
The 35t AWD models have a 3.0-liter supercharged V6 engine outputs 340hp and 332lb-ft of torque while the First Edition and the S models output 380 ponies. Also, the 20d AWD models have a 2.0-liter turbodiesel inline-4 engine that outputs 180hp and 318lb-ft of torque.
Fuel Efficiency
Jaguar rated V6-powered F-Pace at 8.5km/l combined with a 7.3km/l in cities and 9.7km/l on highways. The inline four engines fuel ratings are not out yet, but it is predicted to be greater than 8.5km/l combined.
Safety and Entertainment Features
The F-Pace 2020 models have a full active safety equipment such as airbag system, blind-spot monitoring, automatic emergency braking, lane keep assistance, and parking sensors, etc.
It comes with an 8-inch InControl touchscreen which is paired with a CD player and a sound system; it offers Bluetooth connectivity, media player, an auxiliary audio jack and USB port.
F-Paced 2020 Vs Competition
The F-Paced 2020 consistently competes with the Mercedes-Benz GLC-Class' style, the BMW X3's robustness, and the Porsche Macan's dynamic riding comfort.
Pros
Spacious cargo room
Excellent traction
Precise handling
Spacious interior
Cons
Subpar acceleration with diesel engine
Noisy V6 Exhaust