The Best Luxury Saloon Cars for 2017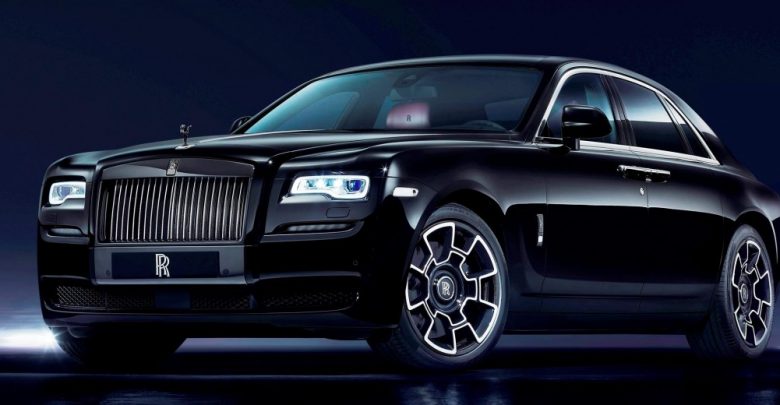 Buying a new car sometimes involve working out a budget to avoid breaking your bank. Uneasy decisions have to be made regarding the amount you can spend on extra features. Some people buy a car and are disappointed when they realize that the car doesn't meet up with their expectations.
The high expenses involved in buying luxury saloon cars is compensated by the technology, safety, performance and upscale comfort that come with this class of cars. The luxury saloons that run on diesel-powered engines offer amazing fuel efficiency compared to the more available petrol-powered engines on the market for 2017.
The following luxury saloon cars are new on the market. They all offer an extensive list of amazing features, so read on to have a better knowledge of the four best luxury saloon cars for 2017.
2017 Mercedes S-class
The base trim comes with a 3.0 L V6 engine which is paired with a standard 9G-Tronic Plus 9-speed automatic transmission. Leading this list of trims is the AMG S65 model which comes standard with a 7-speed automatic transmission and a powerful V12 engine that accelerates the vehicle from 0 to 60 mpg in about 4.3 seconds.
The 2017 S-class cars come with numerous standard technological features like the Mercedes' COMAND online system. The S600 trim comes with the Magic Body Control which uses cameras to scan the road ahead for obstacles and helps you to avoid them.
Pros
Numerous high-tech features
Good fuel efficiency
Incredible safety features (Collision Prevention Assist Plus, Crosswind Assist, Attention Assist)
Beautiful and classy interior
Cons
Very expensive
Best features only come with higher models
Price
The base trim of the S-class has a starting on-the-road (OTR) price of £69,660.00 and increases to over £185,000 for the Mercedes AMG S65, which is the top-of-the-line trim available. Mercedes provides a total-car warranty of 36 months and unlimited miles.
2017 BMW 7 Series
The BMW 7 Series has strived to beat its main rivals in the luxury sedan class for several years. At last, the 2017 BMW 7 series leads the pack, and for some specific reasons. The 2017 Sedan comes with a lot of amazing standard features like the TwinPower Turbo petrol or diesel engine, Front and Rear Park Distance Control, LED headlights and a 10.25" display screen.
Pros
Amazing standard features
Great handling
Reasonable fuel efficiency
Hybrid option is available
Amazing interior and exterior designs
 Cons
More expenses on upgrade
Wide turning radius
Price
The base trim of the 7 series has a starting price of £63,530 which is lesser than that of the Mercedes S-class.  The price increases to about £135,340 for the highest trim.
2017 Audi A8
The 2017 Audi A8 saloon comes with either a 3.0 or 4.2 TDI quarto engine that is paired with an 8-speed Tiptronic transmission. Both engines come with an automatic start/stop feature that maintains the vehicle's fuel efficiency.
All the trims are fitted with an HDD-based Satellite Navigation system, Valcona leather seats with lumbar support and high-resolution screen.
Pros
Excellent audio system
Effective safety features
Good acceleration
 Cons
Lack of rear legroom
Subpar ride quality
Lackluster handling quality
Price
The price of the A8's base trim starts at £63,520 and increases to about £83,925 or more for the S8. The S8 compared to its rivals is considered affordable.
2017 Rolls Royce Ghost II
The 2017 Rolls Royce Ghost II is an epitome of elegance and luxury. Its base trim comes with an impressive 6.6-litre twin-turbo V12 engine which accelerates the car from 0 to 60 mph in less than 5 seconds. The engine is paired with an 8-speed satellite aided transmission, which sticks to a lower gear when it detects a bump or
Pros
Features a pristine interior with a beautiful wooden trim
Incredible torque (840Nm)
 Cons
Bad fuel efficiency
Very expensive
Price
The Rolls Royce Ghost II has a very steep price compared to its competitors. Its starting price is a mind-blowing £225,368, blowing it's more affordable competitors out of the water.
Alongside its huge price tag, it's horrible fuel efficiency means you would be spending a lot of money buying petrol. There is also a £515 annual tax on the Rolls Royce Ghost II.
Conclusion
In the short-run, spending more money on a luxury saloon might seem like a terrible decision. Some down-the-line makes and models have comparable performance abilities and come at a lower price. However, luxury saloon cars often tend to be loaded with more standard features, thereby offering more in terms of comfort, performance, safety, and entertainment.
If you are in the market to buy a luxury saloon car, go ahead and test-drive at least one of the four best luxury saloon cars on the market for 2017. One of them just might be the right vehicle for you.