Where You Can Find Last Minute Cruise Deals
Find out how you can take a cruise on the fly and pay less than people that booked in advance!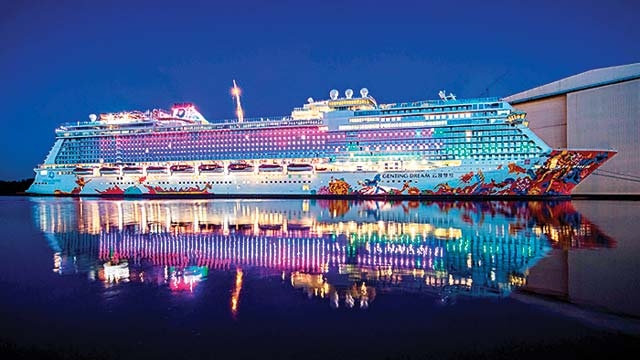 Do you have some vacation time saved up that you have to use?  You maybe thinking that a cruise would be great, but would you be able to find a good deal on a last minute cruise ticket?  You maybe thinking that finding a last minute deal is virtually impossible.  You are in luck, because it is totally possible!
You just have to know the right places to search for a last minute cruise deal and the time of year that is optimal to find deals.  You might want to start your search on the actual cruise line website; however, not all of them have a listing of their last minute deals.  To find deals, you have to search multiple sale outlets.  Read more to find out the different places to look for a last minute cruise deal.
Cruise Line Sites With Specified Offers
Cheap cruise deals can be easily found on certain web sites because they often have targeted ads right on the home page.  These sites include cruisedeals.com, cheapcruises.com,  cruisedirect.com, and vacationstogo.com There is a healthy competition between these cruise deals websites, which is beneficial to know.  The prices of the cabins they offer may vary by $20 to $50 per person.  It is best to surf several sites to find the best deal.  If you find great deals on multiple sites with different features offered, you may be able to negotiate better deals with the sites.
Travel Sites
You are probably familiar with travel sites.  The number of travel sites have grown, but the popular ones remain the same.  The popular ones are Priceline.com, Expedia.com, and Travelocity.com.  They feature great last-minute deals but they don't focus on cruises only, so you'll need to search specifically for cruises.
Once you figure out how to find cruises, remember that to find the best last minute deals you have to search cruises by departure date.  You may be able to find the best prices here because these sites work directly with the cruise lines to sell tickets.  This makes their prices very competitive.  They can save you time by allowing you to quickly compare the prices of different cruise lines.
Wholesale Club Store Sites
Wholesale Club offers travel planning services to members.  They have websites that are organized by products and services.  You can begin your cruise ticket search by choosing travel services.  While anyone can find information, only club members can take advantage of discounts and special deals.  Using these sites to find last-minute cruise deals is a little more difficult because they don't list their deals in any particular order.  However, they do have experts available who will discuss your needs and try to find you the best available deal.
If you use the Club's credit card to pay for your trip, you get extra rewards like cash back, award points, or additional vacation discounts.  If you are a member of one of these clubs, you should sign up for their email promotions so that you don't miss any special deals.
Travel Agencies
Hiring a travel agent is an age-old method for planning vacations.  The larger agencies are preferred sellers of the most discounted, last minute cruise deals.  They have a trusted, long-term relationship with the largest cruise lines, which is why they receive the sweetest deals from them.  You have easy access to travel agents, by contacting them online, by phone, or in person.
And, if you sign up with a few higher volume agencies, you can receive their emails and special communications notifying you of all their deals.  Remember that the closer you get to the departure date, the larger the discount you can receive.
One Last Thought
Now that you know all the inside 'information' on how to find cheap last minute cruise deals, finding one that fits your travel needs should be easy.  If you are open minded and willing to make some sacrifices, then there are a lot of discounted cruise tickets available.  Some downsides include not being able to choose your cabin or departure port.  However, these negatives will be minimal compared to your savings.