The Best Paying Truck Driving Jobs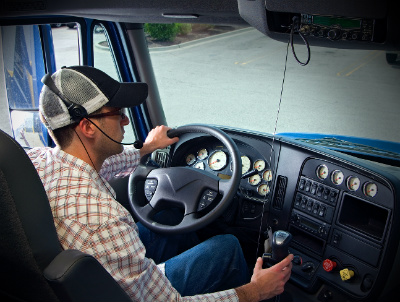 There are many lucrative transportation jobs.  One of them is truck driving.  Some factors that determine the salary of a truck driver are:  strict road rules the driver has to follow, how long the driver has to drive, and how valuable the cargo he is traveling with is.
Do you want to apply for a trucking job but you need more information?  If your answer is yes, it is a good thing you are reading this article.  You can learn substantial information about truck driving, the top paying companies and the prospective locations that pay more.
Which Truck Driving Job Pays Most?
Icy Roads
Most often truck drivers that travel on ice roads tend to get paid the highest.  This is because of the level of dangers related to traveling on icy routes.  As an ice road truck driver, you can make more money that can be equivalent to a down payment for a good home.  To drive icy routes you need to be very brave and have some expert skills.  Also, you will have to have knowledge of managing all the elements of your vehicle.  You will also have to be able to repair your vehicle in case it has issues on the road.
Coal Mines
The other type of truck driving job that comes with high pay is driving dump trucks on coal mines.  If you drive  dump truck for a coal mine, you will have to learn to be patient.  This is because coal has to be meticulously loaded.  You have to be very careful and also possess good skills to not interrupt the mine.  Miscalculating your steps can result in the coal falling in a ditch.  You will also have to tow water, rock, and oil. Although it might be tough to transport dirt for a long time, the pay is fantastic.
Inter-State
Some truck drivers who tow inter-state are paid high salaries so that they can live their lives in comfort.  This can be stressful because you will have to drive for a long time carrying huge loads.  Nonetheless, it involves great skills, superb sense of navigation, patience, and paying close attention to your surroundings.
Liquid Hauling
Another type of truck driving job that pays well is liquid hauling.  This job comes with significant income due to the high level of competence required.  The job encompasses transportation of flammable liquids, chemicals, gas and toxic fluids in specialized tankers.  Also, this job comes with high risks. The liquids in the tankers are flammable and dangerous.  Hence, the truck driver has to be an expert, possess excellent skills and also be endorsed by CDL.
Car Hauling
You can earn a lot of money from hauling classy and expensive automobiles.  You can make more if you haul them across different states lines. However, it can be difficult to get into the profession of hauling vehicles.  If you want to get into this career, all you have to do is find an employer of truck drivers that offer car transportation services.  When you try to get into this career, you will need a lot of previous truck driving experience.  You may not get this experience in a truck driving school.
Team Driving
One of the ways you can also start a trucking driving business is by team driving.  All you have to do is get a partner to swap driving sessions with.  Swapping the driving sessions will give you an advantage so you have time to sleep.  While your partner is driving, you are sleeping and vice-versa.  This way you will be able to do more jobs.
The Best Paying States
The state in which truck drivers get the highest average pay is Mississippi.  It is possible for a truck driver to earn about $68,000 per year.  The far distance and the heavy loads you will haul require you to have excellent skills. And this means that you will get paid more.  Are you sure of your skills and expertise in hauling long distance?  If yes, then you can think of joining the truck drivers in Mississippi.
The second state where you can also get high pay as a truck driver is Wyoming.  The truck drivers in this state are well paid.  As a truck driver, you can make an average of $61,000 per year.  The truck driving industry in Wyoming is loaded with so many jobs that require excellent skills, and only a few expert truck drivers qualify.
The third state that has a truck driving industry with a high pay is New York.  The average pay in New York is very close to Wyoming.  A truck driver can make an average of $60,000 per year.  The loads are hauled on icy mountains in winter, which is one of the reasons why truck drivers get more pay.
The amount you get as a truck driver in any state depends on your specialty and the type of load you transport.
Top Paying Truck Driving Firms
We determine how great a truck company is by what they offer, the integrity of the firm, how they organize themselves and how happy their workers are.  In light of this, we prepared this list:
Pitt Ohio
FedEx
Quality Distribution
Acme
Dayton Freight
Old Dominion Freight Line
Prime Inc.
CRST Trucking
Trimac Transportation
Wal-Mart Trucking
United Parcel Service
Arkansas Best
Some other firms may even pay better based on your skill level.  Also, you should watch out for other perks and advantages that your intending employer can provide you with before accept the job.  Do not search for a job only in the above-listed firms alone, but also research other trucking firms.